being flynn
stumble into something like contentment. nobody feels like an adult. it's the world's dirty secret. what do you do if both of you are lost and both of you end up in the same place waiting? we all need to create the story that makes sense of our lives, makes sense of our daily tasks, yet each night the doubts return
arnhold
our lives are made up of moments and the pauses in between them. the pauses make up the majority. the pauses let you reflect on the moments. it lets you appreciate life. but is pausing really living? or is it just waiting for another moment to live?
sharkwater
everything moved together, lived together, and died with a purpose.
end credits
i am a selfish person. that's why i'm standing on the edge, the precipice of futility. i want to put a spin in my life. the twist you never saw coming. i'll let you in on a secret: i've figured out a way to live forever. it's simple - die young. or die horribly. or both. so here i am, standing on the edge, the precipice of futility, sea foam frothing as the...
now is the time
i'm falling deeper and deeper into a place that screams victim. i pride myself on rising above all the drama when really i'm just as pathetic and probably even more lonely than anyone else. i don't know who i am, i don't know what i want to say. now is the time to say something profound. to say anything that's worth a little bit. but my mind goes blank. and maybe...
we are here
everyone in the world is mundane, but at the same time wholly unique. Human existence contradicts itself; we are anonymous but also completely known to ourselves. authors reject the idea of mundane by making a novel personal. there is one main character with people that influence what they do. this is true in every novel. they make up an adventure that could mirror trials and tribulations in any...
How (Not) to Cheat
You have a special someone. But he happens to already have a different special someone. So what do you do? How do you handle all of the confusing feelings that pop into your head? I'll start with our story to give you some insight into how to never do what we did. (And by our, I mean the three of us). Or maybe it's some insight into how to pull off the perfect steal. The ending remains to be...
dying alone
we do so much work just to die. we work hard to have a good life. i know that. but what exactly are we working towards? i think dying next to the one you love the most is a good goal to work towards. so why not plan for it? i think that's the most romantic thing of all. to be so encompassed in someone's love that you would not die for them, but die with them. it completely takes away...
the dead
A few light taps upon the pane made him turn to the window. It had begun to snow again. He watched sleepily the flakes, silver and dark, falling obliquely against the lamplight. The time had come for him to set out on his journey westward. Yes, the newspapers were right: snow was general all over Ireland. It was falling on every part of the dark central plain, on the treeless hills, falling softly...
dear friend,
after seeing your movie tonight, i took a very crowded bus back home. i saw the foreign kid that always looks afraid, clutching his backpack to his chest. i saw the girl that talks too much and too loud about too many unimportant things. i saw the poor guy that had to listen to her. i pitied them for some reason, but then i thought, maybe they pity me. maybe i have it all backwards. and who are we...
chbosk
This one moment when you know you're not a sad story. You are alive. And you stand up and see the lights on the buildings and everything that makes you wonder. And you're listening to that song on that drive with the people you love most in this world. And in this moment, I swear, we are infinite.
It's Time - Imagine Dragons it's time to begin,...
you can't ask me. i can't
i always think that i'll have more time. but what happens when time runs out? there's always been a maybe. it was never imperative that it was a yes or no. do i spring for the curly fries? do i get the onion rings? half and half obviously. but this can't be half and half. this has to be all or nothing. and i can' make that decision. i'm too young. too immature. so...
there are no simple lies
is it bad that i miss you? and when i get angry or sad i tell myself to think about you and i feel better. and yet i know that i can find better than you. why is it that we choose to love people who treat us like dirt? i guess we seek out the love that we think we deserve.
count all my dreams that i have in the summer rain
i've already heard everything that everyone said today, so i imagine that everyone said the exact opposite of what they actually said. i try to picture how different the day might have been. or how similar. maybe what we say changes nothing. or one thing being said changes everything. i guess i'll never know, because this day has long since passed. if you want to believe, you can...
everything is fleeting
for a split second i have the most intense deja vu in which i recall every detail of a place i've seen in a dream. and for that second i feel like it means something, that the puzzle pieces all fit and that i'm thinking these things for a reason. but then i try to hold onto it. i think about it too hard and too long. and then i forget why i'm thinking about it. maybe that's...
he never met a stranger
i think i believe in good omens. i read books to escape from real life. to fantasize. not to be taken into bridget jones's diary. that sounds so normal. i want to relate to a book in the sense that it has nothing to do with me. does that make sense?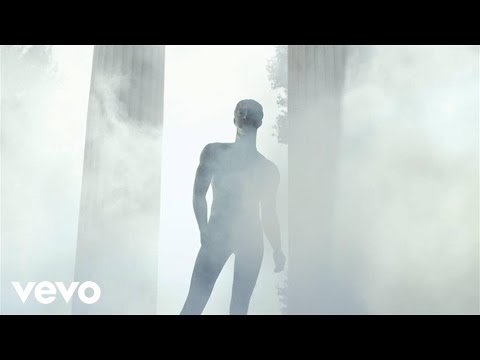 potential book?
there once was a man named Mcnair ne'er did he grow a gray hair then one day the mirror shined out the clearer and 'twas more than the poor man could bear. this story is not about growing old. it is about growing young. or rather, regressing back to youth. because you can't grow young, can you? nature intended us to move forward, in one direction towards oblivion. but why?...
i feel so shitty
and there's no other way to describe it. i feel awkward and ugly and uninteresting. i don't know why i'm so self-conscious. i have no reason to be. or do i? see, i'm doing it right now. i can't help it. i just don't fit in. or maybe it's just when michael is around. i don't feel cool enough. i'm not smooth. i'm not endearing. i'm a...
dream log
playing softball, the us spaceships are performing in the sky, beutiful streaks of purple and blue, otherworldly, like aurora borealis, shooting stars, like the world is gonna end. then one of the ships comes crashing down. the impact makes everything close to it turn to rubble. including where we were standing. i try to run away but plastic and dirt and a huge tarplike thing comes crashing around...
dear uncle scott,
sometimes when i feel sad or overwhelmed or happy, i like to write about it. because i know that sometimes it's easier to tell yourself about what you're feeling than telling others about it. write to yourself because you won't judge. you can be as simple or as eloquent as you want. writing always helps me, so i wanted to pass on a little piece of me to you. when my dad needed...
and what you thought you came for
And what you thought you came for Is only a shell, a husk of meaning From which the purpose breaks only when it is fulfilled If at all. Either you had no purpose Or the purpose is beyond the end you figured And is altered in fulfilment. known, forgotten, half recalled      Both one and many Both intimate and unidentifiable. Too strange to each other for misunderstanding For last year's...
dearest sarah,
so we all came to arizona for your mom's birthday, as you probably know. and you didn't, as we all obviously noticed. not only did you disrespect your mom and disregard her feelings, you also disregarded the entire family. i can't even remember the last time we have all been together like that, and it's really sad that you think so little of us that you can't even...
i saw him
so much hurt and pain. from both ends, all leading up to literally nothing. sometimes i look back and wish that it was enough to just hate him and be done. it makes my skin crawl how much time i wasted, but then i think that it really wasn't all a waste of time. he taught me how to not rely on anyone. which may be good or bad. i may be scarred for life. at least a little bit, that's...
i'm feeling it again
i just don't belong. in either place. i'm somewhere in the middle. not enough to be included, not sure of myself to feel like i'm worthy of interaction. what do they really think of me? oh wait, they don't know i'm there. or they pretend not to see me. i know when someone is ashamed. i know that he's embarrassed. and i just don't know if it's...
the perks of being a wallflower, and how maybe...
"and i want you to know that i am both happy and sad and i'm still trying to figure out how that could be."  "i wish i knew. it might make me miss him more clearly." "sometimes people use thought to not participate in life." "i turned around and walked to my room and closed my door and put my head under my pillow and let the quiet put things where...
Dear Maya,
I'm so sorry that I wasn't there when you left, and I'm so sorry because I know that sometimes I took you for granted. I always thought you would be here. But at the same time I'm not sorry at all because you knew how much we loved you. And when you left us you were surrounded by love. And I don't think any one heart could have loved as much as you did. We will...
http://willychyr.com/blog/ →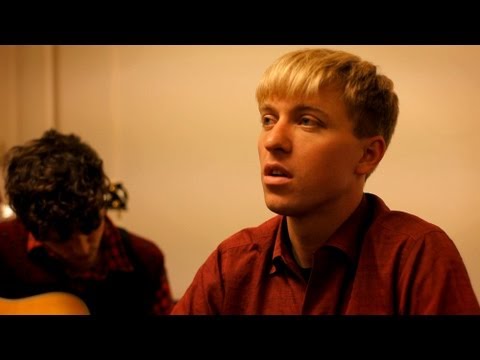 i swear we are infinite
we are a generation of emotionally stunted whiners filled with teen angst that refuses to be quenched unless we try to be eloquent. in other words, we are more genius than anyone that has come before us.
me? or you? or in my head?
i like to think that the voice inside my head is a regal british woman sipping her afternoon tea as she sits by the fire.  or possibly a wonderfully witty young woman on the brink of success reading to her lover as they spend all day in bed. the reader in my head commands attention because she is reading. she has no original thoughts, but i like to think that i do. or maybe i don't. maybe...
i have localized all my thoughts
now what? what does that do? immortalize me? i'm so lost and i have no words because you don't either. i've written you off for no good reason and i always have the habit of doing that and you need to change me because you are the man that i want to want wait…who are you?
i don't need
there is a faint, yet perpetual tinge of uneasiness settled on the roof of my mouth. a thin layer, unnoticeable to the eye, but ever so frustratingly present to the tongue. i can't help but think we think too much i have become hostile. irrefutably, inwardly beyond unsettled because i will not confront. i keep it all in and cry by myself. because i'm alone, and alone is the only way...
"there's no point to any of this, it's all just a random lottery of..."
– Troy Dyer, Reality Bites
in short
there's so much inspiration in feeling something. anything. even if it's petty and fleeting. it gives me substance, breaks up my boring life and enables me to write things. anything and everything. things that at least sound insightful.  in short, you inspire me.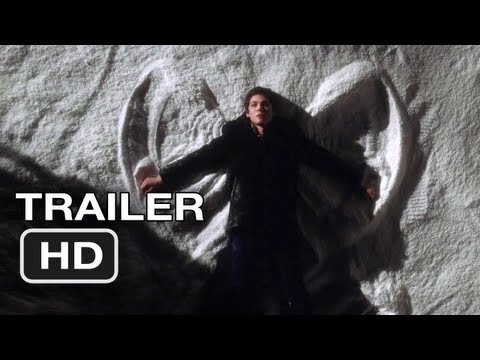 My Very First Published Article! →
"Don't let yourself die without knowing the wonder of fucking with love."
– Gabriel Garcí­a Márquez, Memories of My Melancholy Whores, translation by Edith Grossman
say
so much is said without saying anything. we dance around what we are burning to say, but by avoiding outright showings we make everything more mysterious. keeps us guessing and wanting more. such a conundrum. please touch me. arms. close your eyes and see. and yes i said yes i will yes.
don't deserve my sympathy
we are so small in the whole scheme of things. yet so obviously huge in our own lives. you have to find somewhere in the middle where you see the importance of being both large and small. being too big could get you killed. but thinking that you're too small could make you kill yourself. but you're too self-centered to actually do that. you just cry for attention and pretend that you...
the inner organs of beasts and fowls
why do we try so hard when all we do is die? we don't aim to die, we aim to live. we fill our souls with love and wholeness, and when it's time for us to go, out souls will find a way back to a place that matters.  the mere fact that we live, that we take up space, means that we matter. the ordinariness is extraordinary. feel me. touch me. close your eyes and see. ineluctable...
and yes i said yes i will yes
there's so much certainty in how we live our lives. we get a degree so we can get a job and work 9 to 5 in a cubicle answering answering always answering to someone above us and they answer to someone above them and the vicious circle continues then our kids do the same for their kids and their kids vicious. all for what? we are all worker bees, little nuts and bolts in the machinery of a...
hello. you've reached the winter of our...
how are we so inhumane? are we so blind to individuals that we can completely forget about someone? i wish i could be mysterious, keep you on your toes, make you think i mean something i don't. but in this case there's no way i can do that. it would be disgusting if i made this satirical in any way. because this is disgusting. we are disgusting, we are self-mutilating. we are all...
"There's no point to any of this, it's all just a random lottery of..."
– Ethan Hawke, Reality Bites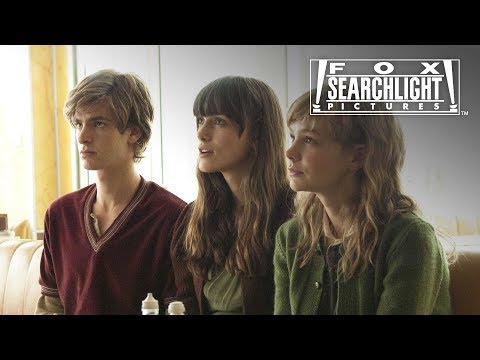 "and maybe its our job to invent something better"
we spend our lives trying to please everyone. trying to know everyone because we're so afraid of missing out or messing up or thinking that we're settling. but if you keep thinking you're missing out, whatever is right in front of you will never be good enough. you are blind to what's right in front of you. other people spend their lives telling us who we are. and...